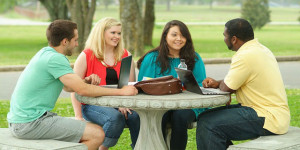 Hi,
If you are interested or I would say excited to share some amazing articles on oracle, I would say this is the best opportunity and platform for you. All the articles shared by you will be published with your name and photo, which you can share with friends and colleagues to gain additional reputation. If you become famous and our visitors like you, you will earn money too!! However, earning money should not be your primary objectives. You should give it a try to see how are you doing and how well you can connect with our visitors. Don't worry if you are afraid to make mistake, I personally like first-time-attempter. All articles submitted by you will be reviewed and,  if required, enhanced for our international audience.
Although you are free to write on any topic and area of your expertise, we suggest you to explorer an area you are newbie too. This way you will learn too and not waste your time in merely rewriting what is already in your mind. We are not looking here for any expert writers with many decades of experience in one particularity module/filed. We all are here for a purpose to learn something new from people like us only. If you have noticed most of the articles written by me on this websites are fairly new.
When you are writing article dont worry about designing part that we will take care. You only concentrate on giving full and completed information to reader on your topic. Think like a visitor and you will get what I am trying to explain.
Although I have tried my best to explain what I want you to write and also how to write but still if you have any question in mind, please do not hesitate to contact me, I am sure you can do it!!