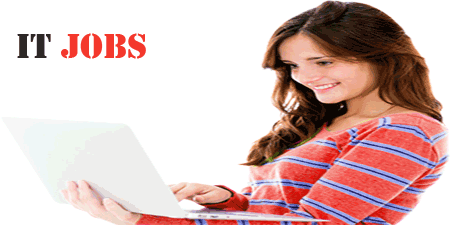 Jobs
Opening for Fusion Technical Consultant with EBS-Dubai
Email : [email protected] 
Hope you doing well………
Greetings from Raqmiyat Information Technologies- Dubai
We have opening for Oracle Fusion Technical Consultant with Background of EBS-Dubai Location
RAQMIYAT LLC :
Raqmiyat is an associate of Al Ghurair Group of Companies -UAE, which has been one of the leading IT Services & Staff augmentation companies in the UAE for the last 29 years. Raqmiyat is headquartered in UAE & has 2 offices in Dubai, Abu Dhabi & Ras Al Khaimah with its Software Development Centers in Deira, Dubai with an Offshore Development Center in Chennai, INDIA. Raqmiyat has its fully-owned office and development center with excellent facilities in Chennai to cater the needs of IT Consulting & software development. We at Raqmiyat will be pleased to partner with you to solve your short term and long term business objectives. Once we understand your requirement we will be able to source the people with the right skill set, aptitude, talent and commitment to help you achieve your goals. Raqmiyat is supported by a team of highly professional technical recruiters and staffing professionals with wide-ranging expertise. Raqmiyat has a huge database that has been painstakingly collected and updated over the last couple of years. We also meet the offshore requirements of our clients who need highly skilled professionals to be deployed across the world to execute projects within desired deadlines. Every successful business is powered by a workforce of dedicated employees. Allow us to power your winning team..
Job Description is:
Candiadte should have exp in Fusion Technical
Should have exp in EBS
Should have exp in Implementation
Should have exp in Fusion Technical(Spreadsheet Data Loader, HCM Data Loader, Payroll Batch Loader Toad)
Exp:4 to 15 Yrs
Location: Dubai
If you interested kindly share me the details
Total exp:
Rel exp in Fusion Technical:
Rel Exp in EBS:
No.of implementation:
Current Ctc:
Expectation Ctc:
Notice:
High Education:
Reason for change:
Current location:
Pref Location:
Passport Validity:
Nationality:
Interested for (Dubai):Yes/NO
Interested for 1 year Renewable Contarct: Yes or No:
If you have any reference kindly refer to others
Regards
Saritha
044-30413600 EXTN 3629
[email protected]