Fusion
Fusion Desktop Integration – Manage in Spreadsheet | Worked Example
Learn Oracle Fusion Desktop Integration with example
Step 1 : Install Desktop Integration
Step 2 : Microsoft Excel Settings
Step 3 : Learn to Manage in Spreadsheet
Additional Resources on Desktop Integration
Oracle Fusion Desktop Integration
In this article we will learn how can we utilize the benefit of fusion desktop integration functionality to maintain user and or enterprise data offline while working on Microsoft excel. To make it easy for understanding, the overall functionality is very much same as WebAdi integration we had in Oracle Ebz.  On many oracle fusion pages you will see a small icon that reads as "Manage in Spreadsheet"

When you click on this icon, it downloads an excel file on your desktop. Afterwords you can fetch all the data in the excel file and work offline like allocating compensation to mass employees, create bulk jobs etc. Once you are done, you can upload the data back to oracle fusion. Sounds easy right!! Now we will see how it works in the real life.
If you are looking for any kind of training on Fusion HCM, please contact us today. We are offering online training and also offline training in Hyderabad for discounted price. iavinash.com
Learn Oracle Fusion Desktop Integration with example
Lets assume that this is the time your organization is busy rewarding bonuses to all your employees who have worked hard throughout the year. In most of the organization we have managers who mentor and reward large number of employees, it would not be feasible for them to sit in-front of  fusion application and allocate bonus one by one. What they can do is download the data of all employees reporting to them in excel and work offline when and then they have time, and upload back to fusion later. Anyways managers are good only in excel!!
Now to achieve this we need to follow below steps
Step 1 : Install Desktop Integration
Navigation : Login » Navigator » Tool » Download Desktop Integration
First and foremost you/managers need to have desktop integration plugin installed to their system. To install the application login to fusion application and click on navigator, you will notice a link "Download Desktop Integration" available under Tools. Click on that to download the software.
Once you click on that link it will download a software, double click on that and install it..
Step 2 : Microsoft Excel Settings
You/managers will also need to update Microsoft excel settings  a bit to make sure it work accordance to desktop integration. To make those changes open a new blank excel and navigate to file » Option » Trust Center  » you will see the below screen, click on Trust Center Settings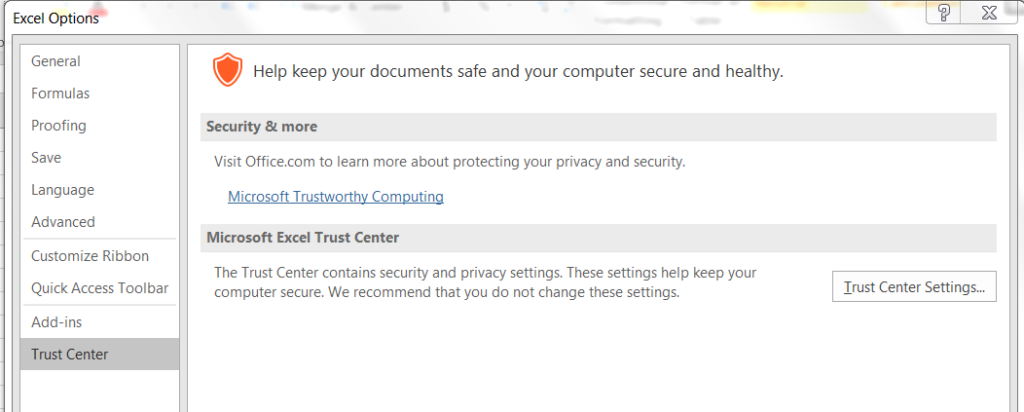 You will see various tabs on your right hand side. You will need to check the setting one by one for all these tabs. You may or may not need to change the setting based on your existing excel setting, so just see the screenshots below and if required change the settings accordingly.
Trusted Publisher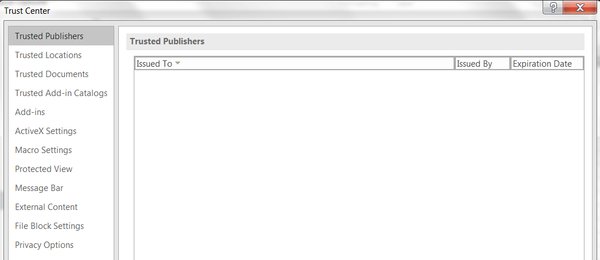 Trusted Locations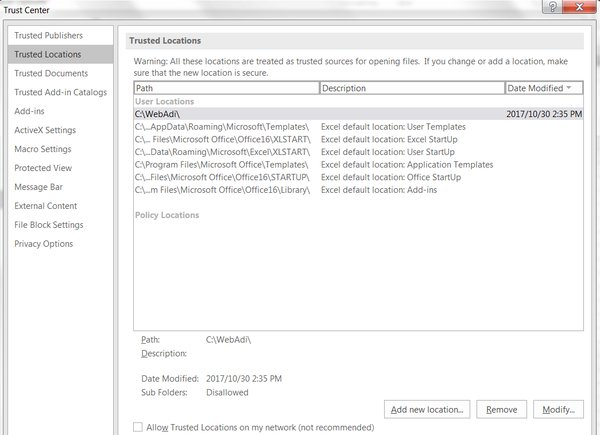 Trusted Document
Trusted Add-in Catalogs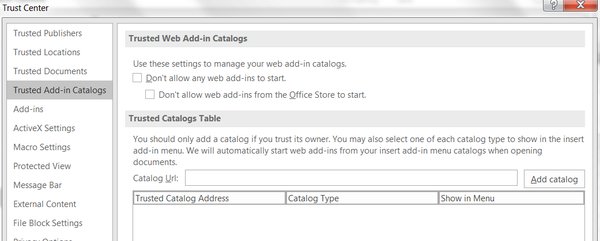 Trusted Add-ins

ActiveX Settings

Macro Settings

Protected View

Message Bar

External Content

File Block Settings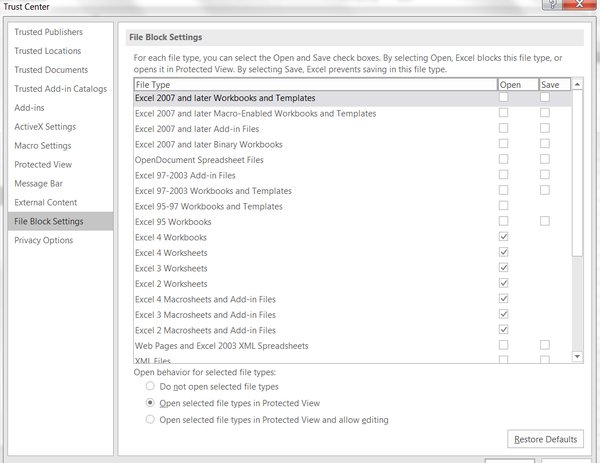 Privacy Option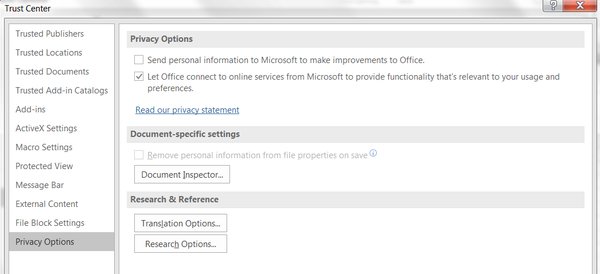 Step 3 : Manage in Spreadsheet
Now its time to demonstrate how Manage in Spreadsheet works with desktop integration. In this example we will show how managers will allocate compensation through Workforce compensation, in case in your instance you have not configured workforce compensation, you can still test the functionality on Manage Jobs screen, navigation is Login » My Workforce » Workforce Structure » Manage Jobs
Now the actual steps for managers would be as follows Login » My Team » Workforce Compensation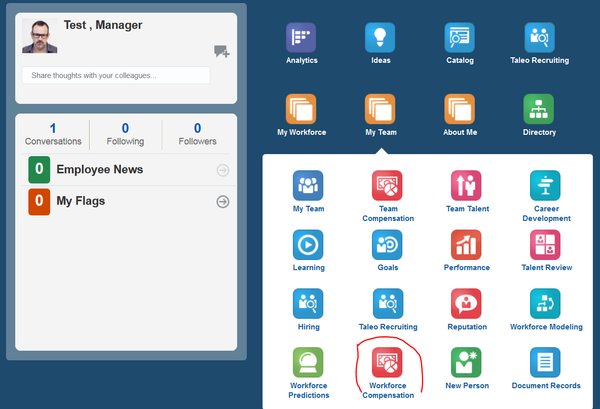 On this screen if you scroll below you will notice an icon "Manage in Spreadsheet" available under Worksheet. Click on that and system will download an excel file.

Open that excel file and it will ask you to login, use your regular login credentials. Once you login it will download all the data from your worksheets. Update the data as required and then click on upload icon.

You will receive confirmation message once the records are loaded.
Additional Resources on Desktop Integration
Que : Manage in spreadsheet functionality not working in Budget Pool screen.
Ans : Manage in spreadsheet functionality not working in Budget Pool screen. Source : Oracle Support
Que : What is the role required to access ADFdi installer download link in Navigator menu?
Ans : Role Display Name: Employee
Role Name : PER_EMPLOYEE_ABSTRACT
Out of the box, Menu ATK_Desktop_Integrator_Menu resource is assigned to entitlement ATK_MANAGE_MY_WELCOME_TAB_PRIV (Display Name : Manage My Welcome Tab) which is assigned to application role PER_WORKER_DUTY_FSCM (Display Name: Worker Duty) which is part of enterprise role PER_EMPLOYEE_ABSTRACT (Display Name : Employee) . Hence users with Employee role should be able to see/access this link. Source Doc ID 1908103.1
Download the file
You can download a pdf file that describes the steps in more detail with screenshots. Hope you will enjoy this.
Fusion Desktop Integration Training Manual